If you have a physical or online business and you want to get more customers and want to increase your visibility. Then you should know what is profile creation and how it will help you get more customers for your business.
Profile creation will be a great approach to getting more people to see your work and improve your visibility online.
The more people that visit your site, the higher you will appear in search engine results. The quickest approach to getting results is to post your profile on a public relations website.
What is Profile Creation?
The process of making a profile on a social media site or another online platform is called "profile creation." This profile can include information about yourself, your work, your interests, and your contact information.
Creating a profile helps you connect with other users on the site and can make it easier for them to find and connect with you.
To get more people to visit your site and connect with your target audience, you need to have a social media presence online. Everyone can build a profile on a profile creation site and keep in touch with the people who are seeing it.
In the process of creating a profile, you are given the opportunity to provide the URL of your website and make it available to the general public.
This is why profile creation is so popular; by putting your site on the profile, you may attract traffic.
What is a profile creation backlink in SEO?
In SEO, a profile creation task is when you make a profile on websites with your name, contact information, and a link to your website so that people can find your website and you can build backlinks. Backlinks are very important for SEO because they help search engines find and index your website.
Quality backlinks may be gained through the use of profile creation sites. These websites can be used by anyone to build a social profile on the site.
Do profile backlinks help SEO?
There's no definitive answer, as backlinks can help SEO in a number of ways. For example, if the backlinks are coming from high-quality, trusted websites, they can help improve your website's search engine ranking. On the other hand, if the backlinks are coming from spammy or low-quality websites, they could actually hurt your SEO. So it's important to be choosy about the websites you create backlinks on.
Benefits of Profile Creation
You may increase the visibility of your website on the internet by using eye-catching brand summaries. This is good news for you and your company. Listed below are the advantages of knowing how to create a profile.
Gaining backlinks is much easier with this technique, too. Make sure your backlinks are of the highest quality. Instead of focusing on quantity, consider quality.
Users may access your services across numerous devices and platforms.
In this way, your company's name and logo become well-known to a wide range of individuals and websites.
This boosts the search engine's ranking. Getting your website to the top of a search engine's results page is no easy feat.
There are many ways in which you may use it to spread the word about your business and activities. More people will see it as a result of this.
How To Do Profile Creation In SEO
There are a few different ways to create a profile for your website. The most common method is to create a profile on a social networking site, such as Facebook or Twitter.
You can also create a profile on a business networking site, such as LinkedIn. Creating a profile on these sites will give you a backlink to your website, which can help improve your website's search engine ranking.
And try to get backlinks for your website mostly through anchor text or naked links. Otherwise, without getting backlinks, your profile creation task has no worth.
I see lots of people build profiles on other sites and don't add their website links.
But I believe it is a totally wrong practice. because if I can't visit your website through your profile link, then it doesn't count as a backlink according to me.
Here's how to make a good profile creation backlink for your website.
Steps to Follow for Quality Profile Creation Backlinks
Requirement for good profile creation Task
Business Name
Logo
Business Description
Address
Website Url
Username
Social Media URL (optional)
Resize your logo to 500*500 pixels, by using the canvas tool
After getting all information find high-quality profile creation sites to create backlinks.
Now you can start building Profile Creation Task
How to check the quality of your profile creation backlinks
Check your Business Name (it is correct or not?)
Check your Logo Visibility (Is it clearly visible or not?)
Check your Business Description (It is clearly describing your business and services or not?)
Check your website link (click on your added website link can you visit your website or not?)
Anchor text or naked backlink (optional)
Social Media Link Added (optional)
If your answer is yes to all questions, congratulations that means you build a good profile backlink.
Conclusion
Create your profile on multiple sites and reap the benefits of doing so. Nowadays, it is essential to understand what a profile creation is and how it is created. Profile creation is becoming increasingly popular among business owners and newbies alike. If you need help building profiles, let us know; we provide profile creation backlinks as well as other backlink services.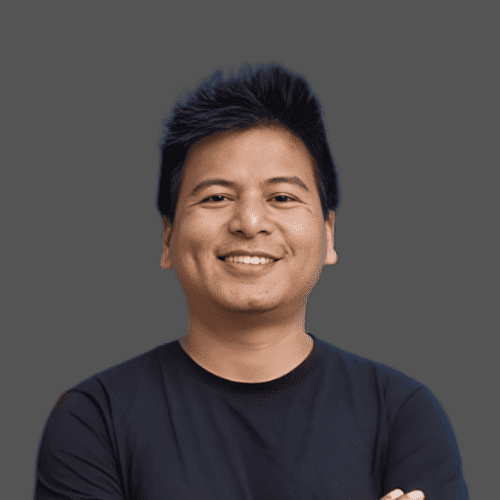 Suraj Rana is a renowned Dental SEO Expert, deeply committed to elevating dental practices in the online landscape. With a profound understanding of technical SEO, he specializes in tailoring on-page optimization strategies specifically for the dental industry. Suraj's extensive experience spans across various sectors, but his passion truly lies in transforming the digital presence of dental clinics. His expertise in dental-specific search engine optimization, combined with a data-driven approach, empowers him to develop strategies that significantly increase organic traffic, enhance search engine rankings for dental-related keywords, and ultimately drive business growth for his dental clients. Suraj Rana's unique blend of SEO skills and dedication to the dental field make him an invaluable asset to any dental practice looking to thrive online.