Is your dental clinic in Chandigarh shining online as brightly as your patients' smiles? If not, it's time to get your digital toothbrush and polish up your online presence!
Welcome to the world of Dental SEO, where we put your clinic on the digital map, right where your potential patients are looking.
With targeted strategies like keyword optimization, link building, and local SEO, we help your website climb to the top of search engine results, just like the plaque-free teeth that are your pride.
In this blog, we delve into the nuts and bolts of SEO for dentists in Chandigarh, showing you exactly how it can revolutionize your practice.
Let's get started – it's time to let your dental clinic shine online!
Introduction
The Importance of SEO for Businesses
In today's digital world, the importance of SEO for businesses cannot be understated. It's the modern-day equivalent of having your shop on the busiest street in town.
When a business's website is well-optimized for search engines like Google, Bing, or Yahoo, it ranks higher in search results. This high visibility ensures that when potential customers are searching online for a product or service the business offers, they're more likely to stumble upon that business's website.
Just like the location of a brick-and-mortar shop can significantly affect its footfall, the visibility of a website in search engine results can dramatically impact its online traffic.
In an age where people turn to search engines for almost every need, having a strong SEO strategy is no longer optional – it's a must for any business wishing to stand out in the digital marketplace.
The Significance of SEO Specifically for Dentists
Now, let's focus on why SEO is crucial for dentists in particular. Imagine being a dentist in a city teeming with dental practices.
How do you ensure potential patients find you amidst the sea of competition? Enter Dental SEO, a specialized form of SEO that focuses on the unique needs and characteristics of dental practices.
When someone in your city has a toothache and searches "best dentist near me" on Google, you want your practice to be the first one they see. This is what Dental SEO does. It employs specific strategies like local SEO, dental keywords, and targeted content to ensure your practice stands out online.
Think of Dental SEO as the high-tech dental chair in your clinic. Sure, an ordinary chair would do, but a dental chair is specifically designed to make dental treatments easier and more effective.
In the same way, while generic SEO can help a business improve its online visibility, Dental SEO is tailor-made to help dental practices attract more potential patients online.
In essence, a well-executed SEO strategy is to a dental practice what fluoride is to teeth – absolutely essential!
The Current Market in Chandigarh
Overview of the Dental Industry in Chandigarh
Chandigarh, known as "The City Beautiful," isn't just famous for its picturesque landscapes but also for its robust healthcare sector.
Among its many healthcare facilities, the city boasts a high number of dental clinics in Chandigarh. The competition is intense, with everyone trying to provide the best care to the citizens of this beautiful city.
In such a scenario, standing out can be as tricky as pulling a stubborn molar. But that's where Dental SEO Service in Chandigarh steps in, making your dental practice shine brighter than a polished set of pearly whites!
Common Online Marketing Practices among Chandigarh Dentists
Chandigarh's dentists aren't just adept at extracting teeth or fitting braces; they're pretty good at marketing their services too. Many utilize digital marketing strategies like social media marketing, online ads, and email marketing.
However, the savviest of them understand the power of Dental SEO. They know that when it comes to attracting patients online, nothing beats a top spot in Google's search results. And to grab that spot, they need Dental SEO Services that are as precise as their dental scalpel.
The Need for Specialized SEO for Dentists
Specific Challenges and Opportunities in Dental SEO
The world of Dental SEO has its challenges, just like a stubborn toothache. For one, dentistry has its language. Terms like 'endodontics', 'periodontics', or 'orthodontics' might sound like a foreign language to most people, but they're common parlance in a dental clinic.
These keywords need to be integrated seamlessly into your website content to ensure it ranks high in search results.
And here's another curveball – dentistry is a local business. You need to focus on attracting patients in your city or town, which requires an emphasis on local SEO.
But with every challenge comes an opportunity. Each hurdle in Dental SEO is a chance to stand out, to do something better than your competitors.
Just like a gleaming smile can light up a room, overcoming these challenges can make your dental practice the shining star of Chandigarh's dental industry.
How SEO Helps Dentists in Chandigarh
Local SEO and Its Role in Attracting Local Patients
In the world of dentistry, local is the name of the game. After all, no one wants to drive hours to get a root canal done! That's where local SEO comes in.
It's a strategy that optimizes your online presence to attract more business from relevant local searches. In other words, it's all about getting your dental practice on the map, quite literally!
The Role of SEO in Building Online Reputation and Trust
Trust is the foundation of a successful dentist-patient relationship. And how do you build that trust? By demonstrating your expertise and credibility online.
When your website ranks high in search results, potential patients see you as a trusted and reputable dental practice. Dental SEO isn't just about getting more traffic to your website; it's also about building an online reputation that mirrors the excellent services you provide in your clinic.
Our SEO Services for Dentists in Chandigarh
Detailed Overview of Our Services
As a dental clinic in Chandigarh, your primary goal is to bring more smiles to the city. Our goal, on the other hand, is to bring more smiles to your dental clinic! We accomplish this by offering a wide range of Dental SEO services designed specifically for Chandigarh dentists.
We kick things off with a detailed website audit, where we examine your website from top to bottom, inside and out, just like a dental check-up. This audit helps us identify any issues that might be keeping your website from reaching the top spot in search results.
Once we know what needs fixing, we roll up our sleeves and get to work. From optimizing your website's content and structure to improving its speed and mobile-friendliness, we take care of it all.
But we don't stop there. We also create engaging, informative content that not only ranks high in search results but also turns website visitors into loyal patients.
Explanation of How Our Services are Tailored to the Needs of Chandigarh Dentists
Dentists in Chandigarh face unique challenges. From intense competition to the need for local visibility, there are many factors to consider. That's why we've tailored our SEO services specifically for Chandigarh dentists.
For instance, we focus heavily on local SEO, ensuring that when someone in Chandigarh searches for a dentist, your clinic is the first one they see.
We also understand the importance of building a strong online reputation. That's why we focus on strategies like online reviews and testimonials to build trust with potential patients.
What Makes Our Dental SEO Service Unique
Not all SEO services are created equal, just like not all fillings are made of gold! What sets our Dental SEO service apart is our deep understanding of the dental industry and our commitment to staying up-to-date with the latest SEO trends and techniques.
We understand that every dental clinic is unique, with its own set of challenges and goals. That's why we create a customized SEO strategy for each of our clients, taking into account their unique needs and goals.
Moreover, we believe in transparency. We provide regular updates and reports, so you know exactly what we're doing and how it's impacting your online visibility and patient numbers.
Why Choose Our SEO Services for Dentists in Chandigarh
We could go on and on about why you should choose our SEO services, but we'd rather let our results do the talking. We've helped numerous dental clinics climb to the top of search results, attracting more patients and growing their practices.
When you choose us, you're not just getting an SEO service provider; you're getting a partner who's committed to helping your dental practice succeed.
With our deep understanding of the dental industry and our expertise in SEO, we can help your dental practice stand out online, attract more patients, and ultimately bring more smiles to Chandigarh.
Our On-Page Dentist SEO Services
Just as dental health encompasses everything from toothbrushing to healthy eating, on-page SEO involves a lot of different aspects. This part of SEO is all about what's on your website – your content, your design, your code, and more. And we make sure to polish it up till it shines!
Keyword Optimization
We know the power of the right keywords in the right places, and we make sure to use them. But don't worry, we're not about to stuff your website with keywords like a pinata. Instead, we do extensive research to identify the keywords your potential patients are using, and we incorporate them naturally into your content.
Meta-Tag Creation
Meta tags are like the secret code of your website. They tell search engines what your website and its pages are all about. We create clear, concise meta tags that accurately reflect your content.
Content Creation and Optimization
Content is the crown of your website, much like a perfectly fitted dental crown. It must be crafted with care and expertise, providing value to your audience and enticing them to engage further with your website.
Our team generates original, informative, and compelling content, relevant to your services, and optimized with the researched keywords. This content not only attracts visitors but also establishes your website as an authoritative source of information.
Website Optimization for Search Engines and Users
Our on-page SEO strategy goes beyond making your website attractive to search engines; we also ensure it's user-friendly. We strive for a balance between SEO requirements and a layout and design that's intuitive and pleasing to your visitors. After all, SEO gets the visitors to your site, but it's the user experience that converts them into patients.
Our Off-Page Dentist SEO Services
Just as your reputation outside of your clinic is as important as your professionalism inside it, off-page SEO is as crucial as on-page SEO. Off-page SEO includes all the activities that we do outside your website to improve your ranking in search results.
Link Building
Link building is like getting a professional recommendation. When other respected websites link to your site, search engines see it as a vote of confidence and rank your site higher. We help you build high-quality, relevant links that drive traffic to your website and improve your search ranking.
Social Media Marketing
Social media is where your potential patients hang out, and we make sure you're there too. We leverage social media platforms to increase your online visibility, engage with your audience, and drive traffic to your website.
Online Reviews and Testimonials
Reviews and testimonials are like word-of-mouth referrals in the digital age. We help you garner positive reviews and showcase them on your website and social media platforms to build trust with potential patients.
Locations Your SEO Service Has Served
Our SEO services have brought smiles to dental clinics in various locations in Chandigarh, Mohali, Panchkula, and beyond. We understand the unique SEO needs of each area and tailor our strategies accordingly.
Whether you're a dentist in the heart of the city or a dental clinic in the outskirts, we can help you improve your online visibility, attract more patients, and grow your practice.
Partnering with Us: What to Expect?
Choosing an SEO service provider is like choosing a new toothbrush – you want to make sure you're picking the right one! Here's what you can expect when you choose us for your Dental SEO needs:
A Dedicated Team
We're not just a service provider; we're your SEO partners. We'll work closely with you, understand your unique needs and goals, and create an SEO strategy that's tailor-made for your dental clinic. You'll have a dedicated team of SEO experts at your disposal, ready to answer your questions and help you navigate the world of SEO.
Transparency
We believe in complete transparency. We'll provide monthly updates on our progress, including detailed reports that show how our SEO efforts are improving your online visibility and attracting more patients to your clinic. We're also always available to answer any questions or concerns you may have.
Results
At the end of the day, what matters most are results. We're committed to helping your dental clinic climb to the top of search results, attract more patients, and grow your practice. We have a track record of delivering results, and we're excited to do the same for your dental clinic.
Conclusion
SEO for dentists in Chandigarh is not just about getting to the top of search results; it's about attracting more patients, growing your practice, and bringing more smiles to the city. By choosing us for your Dental SEO needs, you're choosing a partner who's committed to helping your dental practice succeed. We can't wait to help you bring more smiles to Chandigarh.
Get in Touch
Are you ready to improve your online visibility, attract more patients, and grow your practice? Get in touch with us today for a consultation or SEO audit. Let's bring more smiles to Chandigarh together!
And there we have it – our complete guide to Dental SEO for Chandigarh dentists! I hope this was as fun for you to read as it was for me to write. If you have any questions or want to learn more, don't hesitate to reach out. Remember, when it comes to Dental SEO in Chandigarh, we've got your back – or rather, your teeth!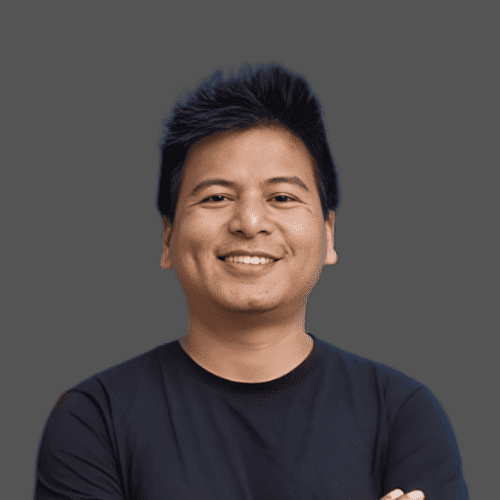 Suraj Rana is a renowned Dental SEO Expert, deeply committed to elevating dental practices in the online landscape. With a profound understanding of technical SEO, he specializes in tailoring on-page optimization strategies specifically for the dental industry. Suraj's extensive experience spans across various sectors, but his passion truly lies in transforming the digital presence of dental clinics. His expertise in dental-specific search engine optimization, combined with a data-driven approach, empowers him to develop strategies that significantly increase organic traffic, enhance search engine rankings for dental-related keywords, and ultimately drive business growth for his dental clients. Suraj Rana's unique blend of SEO skills and dedication to the dental field make him an invaluable asset to any dental practice looking to thrive online.